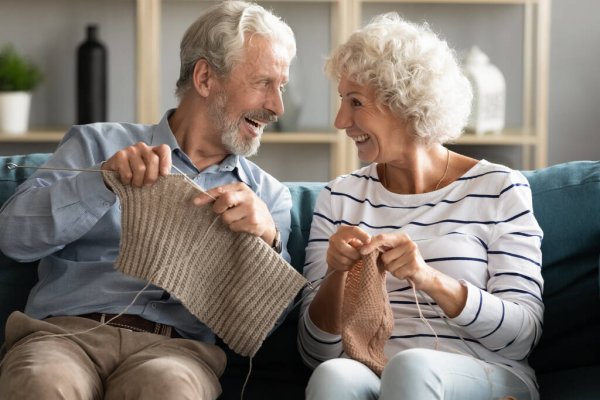 Our Mission is to provide you and your Loved One the Best Service at the Most Competitive and Affordable Rate with Compassion and Respect!
Connecticut Community Focus, LLC takes pride in caring for your loved ones in the comfort of their own homes. Their Safety, Independence is our number one Priority. We are dedicated to providing a highly personalized care plan, support with all your loved one's home care needs and to ensure absolute peace of mind when it matters the most. At Connecticut Community Focus the services we provide and our attention to the details of your loved one's care needs goes above and beyond industry standards.
The competent and professional caregivers and staff of Connecticut Community Focus, LLC have had the privilege of assisting our clients improve their quality of life while safeguarding their dignity and independence. We do this by placing reliable, compassionate, experienced and affordable caregivers in the comfort our client's homes or facilities
Whether you are looking for part-time care, long-term care, 24hr live-in care or round-the-clock services and schedules it can be specifically tailored to suit you or your loved one's needs. Our clients have always been our number one focus, and with a 24/7 service line – we will always be there to assist you with whatever you need, even in the late hours of the night and on holidays.
We also offer staffing services to Assisted Living Facilities(ALFs) due to shortage of staff or for that client that needs a little more extra attention and supervision due to their conditions such as Alzheimer's disease, Dementia or Mobility Concerns.
Count on Connecticut Community Focus to deliver an astounding level of care backed by our deeply-rooted commitment to providing dignified and respectful caregiving services.
Connecticut Community Focus forgoes traditional caregiver assignments and instead places you in the driver's seat when it comes to choosing a caregiver for your loved one. Feel free to schedule an interview with any of our trained providers today at 203-262-0046/203-558-4189.
We offer you the opportunity to interview caregivers before placing them with your loved one's.
Contact us today to talk about your senior, long-term or respite care needs. Our care experts and trained staff are ready to assist you 24/7.
Our Work Is Heavily Shaped by Our Core Values
We aim at understanding and caring for patients and colleague's needs and wants, by attentive listening and putting ourselves in people's shoes.
We want to keep adapting to different situations, with a desire to learn and striving to be better. Learning new trends and technologies in the industry.
Respect everyone we meet and treat them like we want to be treated. Whether it is a colleague or a patient, understanding and respect matter.
We are the experts in our field. Therefore, it is important to have the courage to do what is right knowing that it is for the better good of the person ahead.
Connecticut Community Focus is very good maybe too good. Nice to be with the company for over three years. The company gave me a good person, he cares about my well being. I am lucky to have him.
I can not think of one thing, you can improve on, I am very satisfied, being in my condition you don't plan to be in. The caregiver you have provided is amazing, she is attentive, caring and nice. She takes her time with me and it has been a joy. The bond I have with my caregiver it makes my rough days better and easier.
The permanent caregivers that have been scheduled to provide care is great. The relief caregivers not so satisfied. One thing the company is Good at is the care they provide to the client and providing transportation to and from doctor appointments at the convince of the family.
caregiver is great, she participates in family game night, she keeps my mom active and inter acts with her, the caregiver has taken the time to learn the thing my mother likes to do and that is very refreshing.
My caregiver took care of my mother and did a wonderful, once my mother passed I asked if I could have the same caregiver because she keeps the house clean and cooks good food. I wouldn't say there would be an area to improve in. My caregiver is wonderful.
my caregiver is fantastic Thank you God for small blessings. I am very comfortable with she helps me with personal. I wish she was able to come on Saturdays but I understand I am only allowed a certain hours, My caregiver calls me after hours to make sure I took my medications. She makes me happy the company makes me happy.